At Levi's, we understand how important it is to keep you informed about your orders. That's why we now offer SMS notifications that deliver real-time updates on your order's status. This guide will take you through the options on how to activate your SMS text updates.
Option 1: Through the Check out Process
Step 1: Review Your Order
Click the "checkout" button once you've decided which things you want to buy
You will be prompted to enter your delivery and payment details after taking this action. Please make sure all required fields are filled out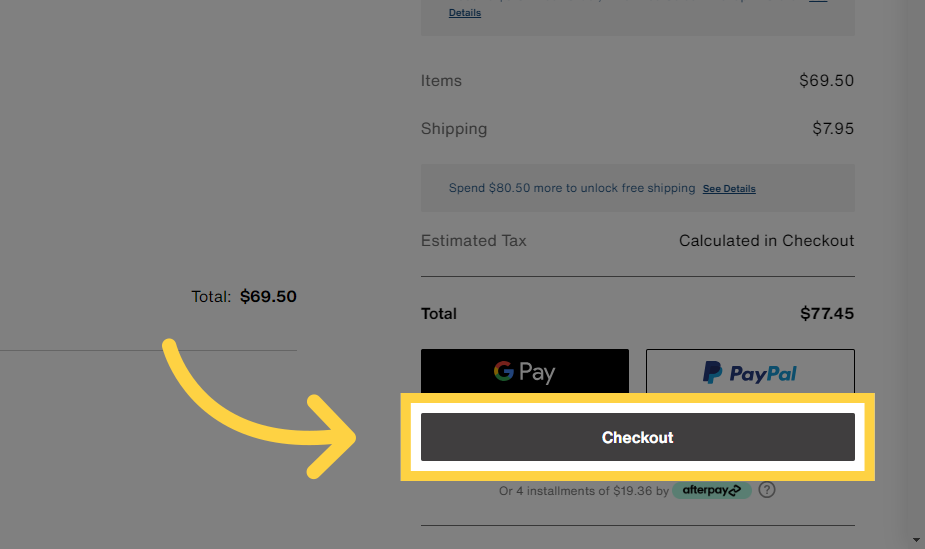 Step 2: Select Your Delivery and Payment Preference
Once you have filled out your address and delivery preferences, the next step will take you to the payment options.
Then choose your preferred payment method. 
Step 3: Opting into SMS Notifications
After selecting your preferred payment type, you will notice a section titled "Want us to text you about your order?" at the bottom of the payment section.
Here, you can choose to opt into the SMS feature. The status of your order and information on shipping and delivery will then be updated through text message.
Simply click on the checkbox next to "Want us to text you about your order?" to enable SMS notifications.
Once you've made your selection, proceed to click the "place order" button to finalize your purchase.
Option 2: Through the Tracking Portal
Visit our Track Order page (https://www.levi.com/US/en_US/track-order) and enter your order number and email address to pull up your order information.

Track Order Page:

Alternatively, open up in your email 'Your Levi's order is on its way!' and click on the 'Track Order' button.

Email:

Click on the 'Track Package' button which will take you to the order tracking page. 
Enter your mobile number and click on the 'Sign Up' button and you're all set! Note that message and data rates may apply. 
SMS Sign up: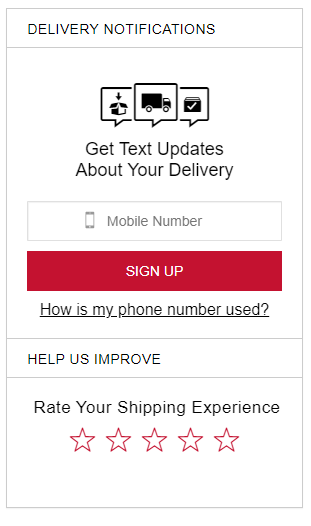 For SMS Terms & Conditions Click Here.