If you've made an accidental purchase or changed your mind, you can cancel your order up to one hour after the order is placed.
Click on the 'cancel your order' link on the 'Thanks for your order' page with your order number.

Select 'Yes', continue' to verify that you want to cancel the order,

Select the cancellation reason(s)

Click on 'Cancel Order', and then you will see the order canceled message and receive a cancellation email.
Please Note:
Orders cannot be canceled past one hour of order submission.

Shipped orders cannot be canceled.

You may return the item(s) once delivered. Final Sale items cannot be returned.
Cancel your order link:

Cancel Confirmation: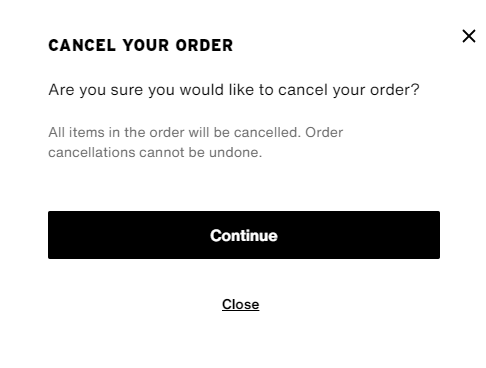 Cancellation Reason:
Confirmation: